Paris Tourism: Best of Paris
The City of Lights dazzles in every way
Nowhere else on earth makes the heart swoon like the mention of Paris. The city lures with its magnificent art, architecture, culture, and cuisine, but there's also a quieter magic waiting to be explored: the quaint cobbled lanes, the sweet patisseries around the corner, and the cosy little bistros that beckon with a glass of Beaujolais. Get ready to make Paris your own.
Travel stories from Tripadvisor
All the destinations, guidance, lists, and more to help make your next trip better than ever.
Traveller Spotlight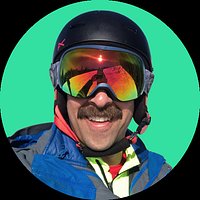 Look beyond the Louvre! Under-the-radar museums
Paris is a city of delights, one of which is the proliferation of fascinating museums that fly under most tourists' radars. Here are a handful of gems - some big, some small, but all interesting and off the beaten path.