7 essential Italian dishes to try and where to order them

By E-lyn Tham

19 Aug 2022 • 4 minutes read
Authentic, fresh, and undeniably tasty, Italian cuisine has captivated the hearts of many food lovers all over the world. It's especially lauded for its versatility—you can enjoy it at a fine dining restaurant or simply as comfort food on a rainy night in.
The origins of Italian food go back thousands of years to the Roman Empire, with influences from the Mediterranean, North Africa, and the Middle East. Recipes are often passed down from generation to generation: think of Italian cuisine as a crockpot of spices and richness, with a particular emphasis on fresh ingredients.
A typical Italian meal usually includes wine, pasta, and cheese, with each region putting its own spin on the various dishes. Here are 10 essential Italian dishes to try the next time you're in Italy.
1. Bruschetta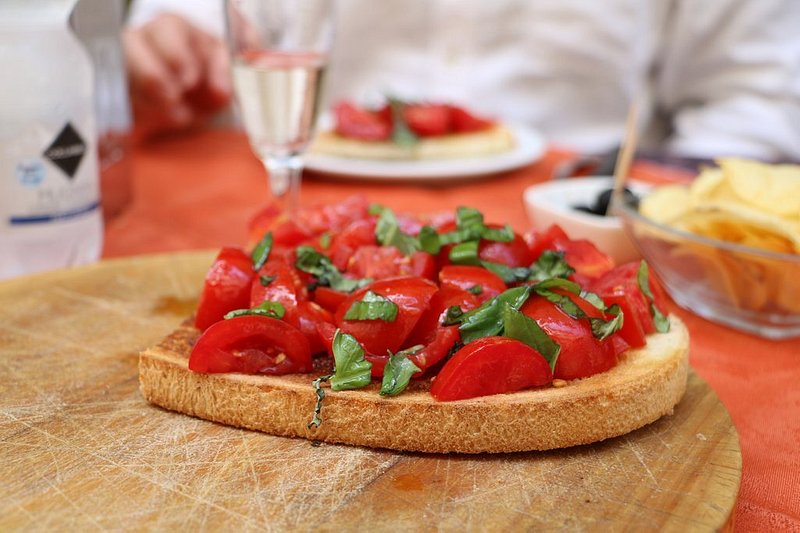 Simple yet delicious, bruschetta consists of toasted bread and olive oil with a variety of toppings, such as tomatoes, meat, vegetables, or cheese. Its origins can be traced back to the Etruscan civilization of ancient Italy, where day-old bread was dressed with garlic oil and baked in ovens. It was also considered sustenance for farmers, who would place fresh tomatoes onto stale bread to snack on while in the fields.
Today, the bruschetta has evolved, thanks to the creativity of chefs, with different versions popping up in each region. Try it with just tomatoes at Pizzeria 'Ntretella in Naples alongside a classic Neapolitan pizza, with a bunch of grapes during grape harvest season in Piedmont, or alongside various cuts of meat at Bar 500 in Tuscany.
2. Caprese salad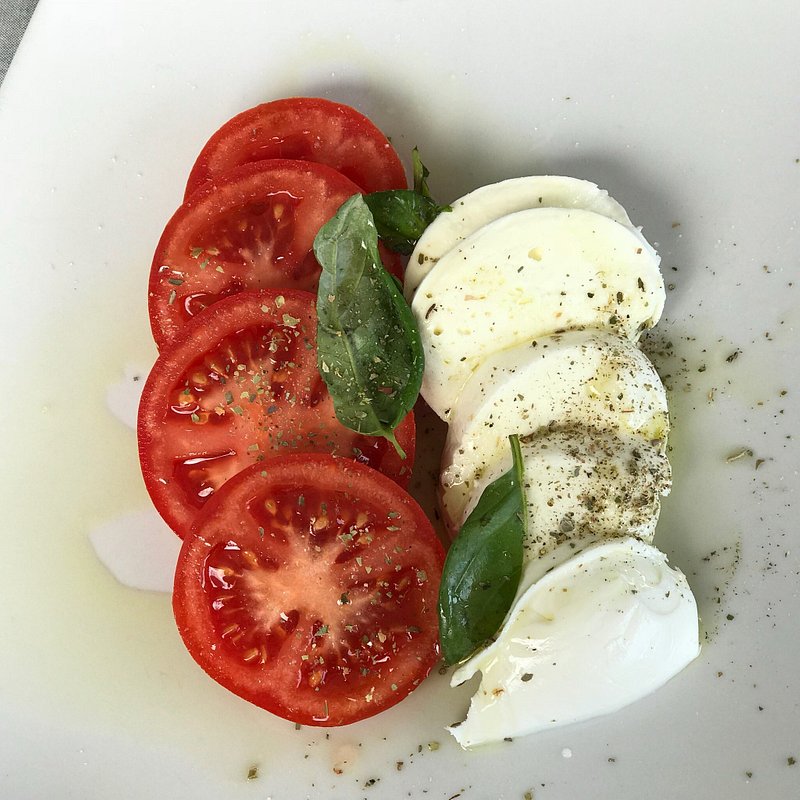 Originating from the island of Capri in the region of Campania, Caprese salad is light and refreshing. Comprising just four ingredients—mozzarella, sweet basil, olive oil, and tomatoes—arranged in an alternating circular fashion, Caprese salad is a popular Italian summer antipasto.
Its colors are representative of the Italian flag. It was created in the 1920s by an individual who desired a dish that was a worthy tribute to Italy. Try it at Villa Verde or Ristorante Verginiello in Capri, or alongside a bistecca alla Fiorentina (Florentine steak) at the traditional restaurant L'Osteria di Giovanni in Florence.
3. Pasta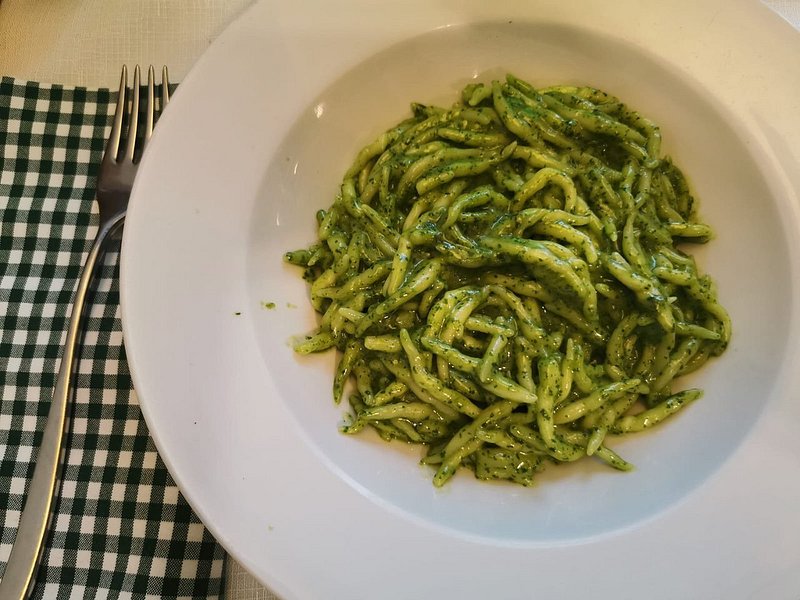 Pasta is a dish that needs no introduction, but did you know that there are actually over 350 types of pasta? Think: spaghetti, ravioli, penne, ziti, spaghettini, fusilli—just to name a few. Many believe that pasta was brought to Italy by Marco Polo; however, an Etruscan tomb from ancient Italy was said to depict the image of a group of natives making pasta.
Today, pasta has easily evolved into one of Italy's most iconic dishes and can be found in almost every trattoria in the country. It's cooked in many ways: try the comforting carbonara (a creamy pasta made with egg yolk) at L'Arcangelo in Rome, the classic cacio e pepe (pasta made with cheese and pepper) at Trattoria Da Nennella in Naples, the tagliatelle al ragu (a meat-based pasta) at All'Osteria Bottega in Bologna, or the pesto alla Genovese (pasta with pine nuts and basil) at Trattoria Rosmarino in Genoa.
4. Pizza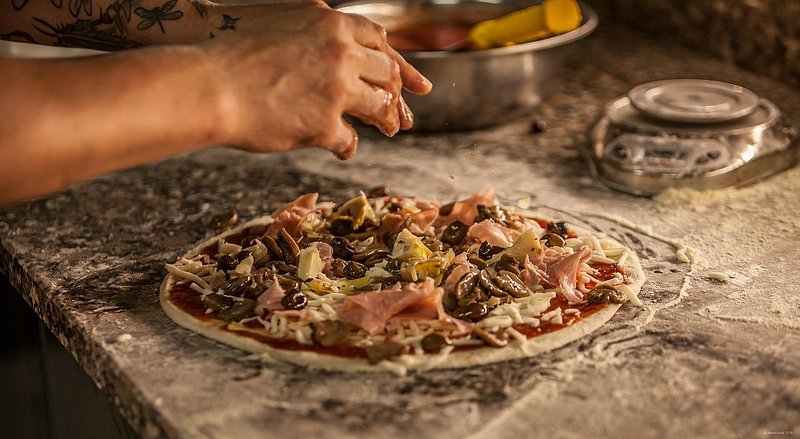 Pizza is the heart and soul of Italy. The margherita pizza was said to have originated at Pizza Brandi in Naples back in 1889, in honor of Queen Margherita. It dons the colors of Italy's flag as a tribute to the country. Try either the Neapolitan-style pizza that comes with a thick crust or the Roman-style pizza that has a thin crust. No matter which you pick, locals believe that the fewer the toppings, the better.
There are countless types of pizza you can try: sample the famous pizza margherita at Sorbillo in Naples, the pizza ai quattro formaggi (four-cheese pizza) at Antico Forno in Venice or the pizza ai frutti di mare (seafood pizza) at Nicola's in Bologna. Looking for a novel experience? Try making your own pizza at these pizza-making classes in Rome.
5. Risotto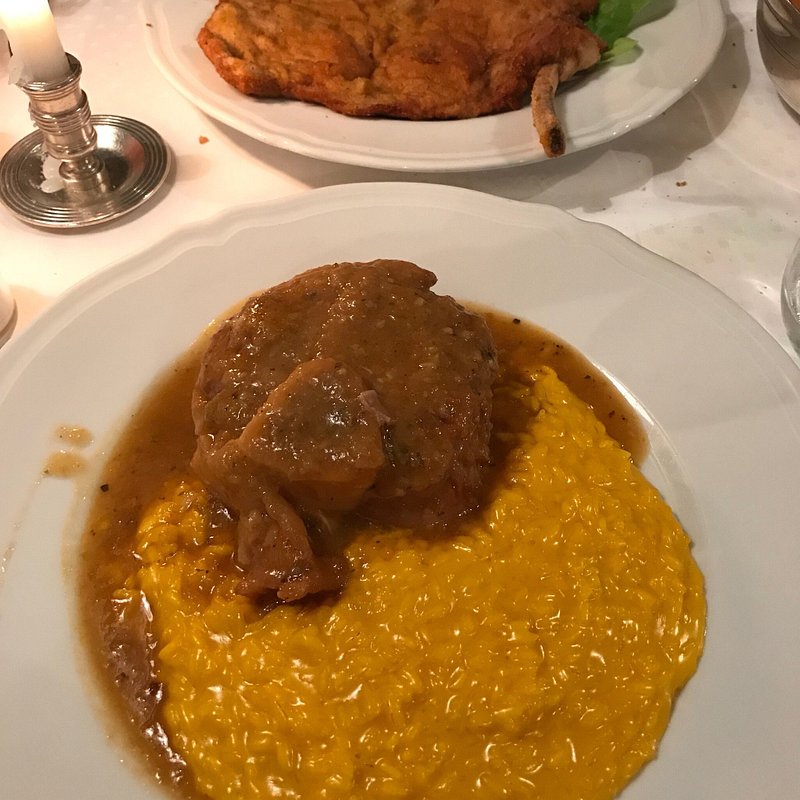 A rice dish cooked in broth to a creamy consistency, risotto is a comforting and hearty Italian dish. Risotto was first made with rice from Lombardy in Northern Italy; its most famous version, the risotto alla Milanese (a yellow saffron-based risotto), originated from Milan. According to folklore, the laborers constructing the Milan Cathedral added saffron to the dye used for the stained glass windows; one day, they decided to throw a few strands of saffron in their rice and that was how the dish came about.
6. Gelato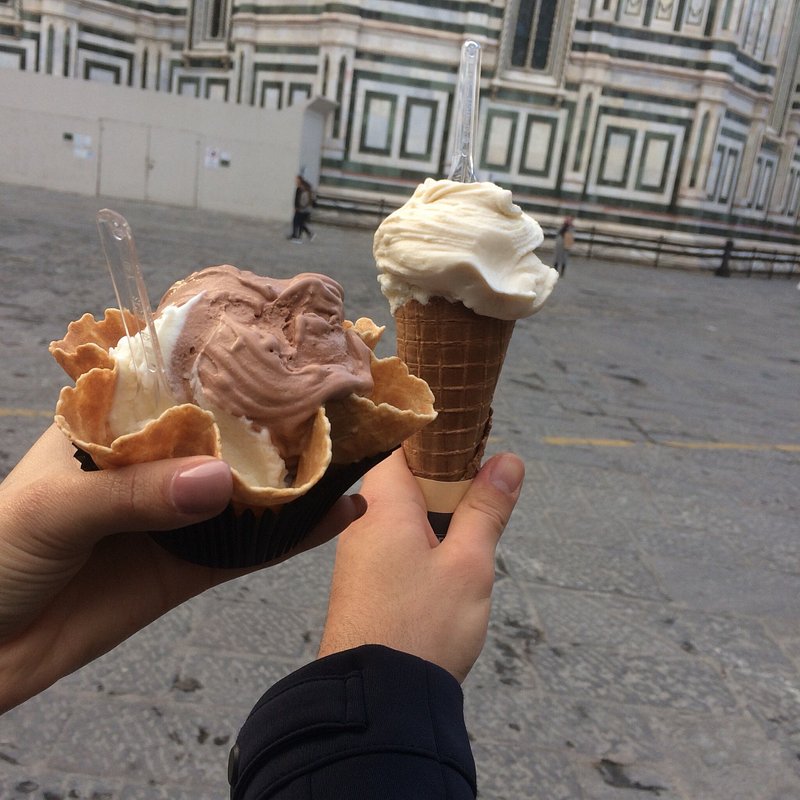 It's only natural to eat a gelato (or two!) a day on any trip to Italy. Dating back to the 16th century, gelato was said to have been created by Bernando Buontalenti from Florence. In the Italian version of ice cream, gelato has less butterfat compared to ice cream. This translates to a more robust flavor and a smoother texture. Gelato is also denser than ice cream as it's made with a higher proportion of milk.
There are many kinds of gelato to choose from: stracciatella, granita, semifreddo, and more. It's said that authentic gelato is stored in covered metal containers; the stunning ones left out on display usually contain lots of air. Savor a delicious scoop at Edoardo il Gelato Biologico in Florence, at Raki in Sorrento, or at Gioelia Cremeria in Parma.
7. Tiramisu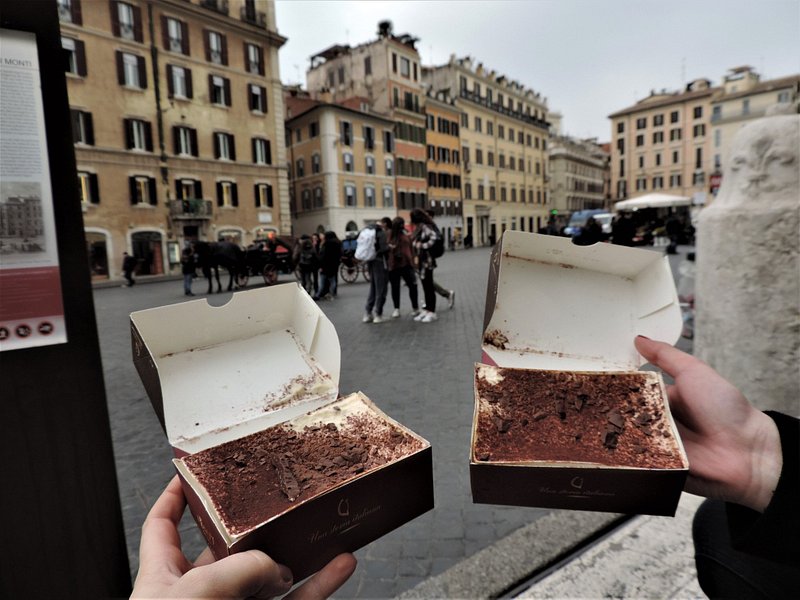 Tiramisu is a much-loved Italian dessert, and for good reason. Comprising alternating layers of espresso-soaked ladyfingers and sweetened mascarpone cheese, the no-bake dessert boasts an explosion of flavors with each bite. There has been much debate about the dessert's origins: some said it was created in Siena in honor of the Grand Duke Cosimo III de Medici while others thought it was invented for Count Camillo Benso in Turin or at the Le Beccherie restaurant in Treviso by pastry chef Linguanotto.
Delicious and versatile, many restaurants have tried to put their own spin on the classic dessert. Have a taste of the original version at Le Beccherie in Treviso, enjoy a gluten- or lactose-free slice at Pompi in Rome, or sample an apricot tiramisu at I Tre Mercanti in Venice.