Swing into spring
The ultimate guide for planning and booking your next trip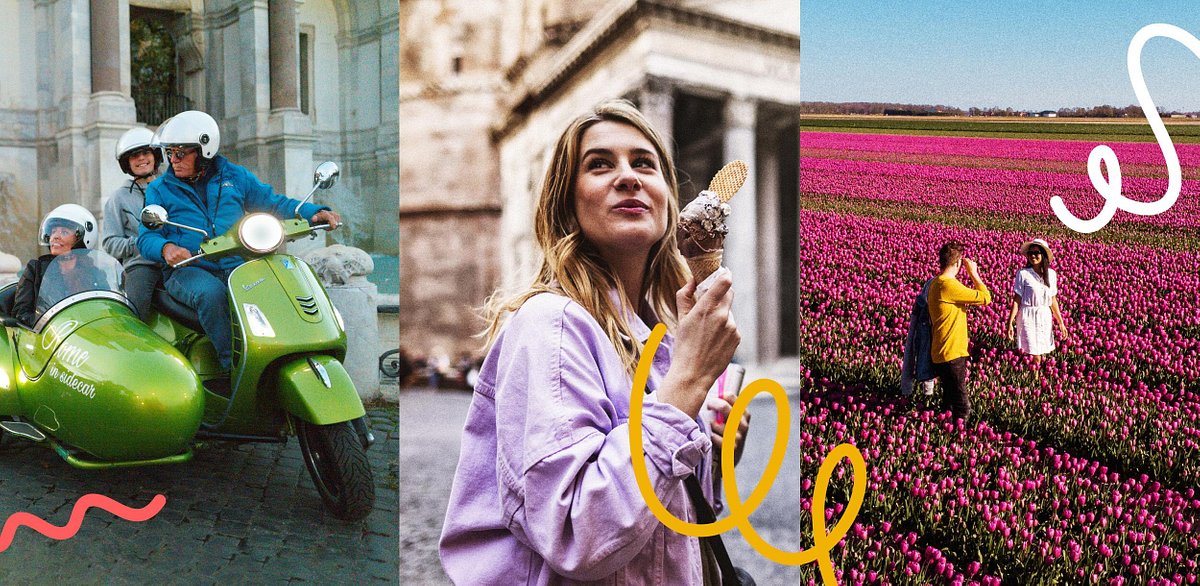 At last, warmer and longer days are here. This fresh season calls for new adventures, whether that's exploring a big city or slowing it down at a beach getaway. To help you make the most of it (and the Easter break!), we've rounded up the top sights, stays, and tours for catching that spring feeling.
Outdoor escapes
Now that you've made it past the biting cold, it's time to get the best of blue skies and brighter rays. Our top rec is to catch Europe's brightest blooms before they're gone. It's no secret that spring puts on some of nature's best shows, and the star is none other than Keukenhof Gardens—a short ride from Amsterdam will bring you to millions of tulips, daffodils, and hyacinths. Other popular spots: bluebells in Devon or Halle and cherry blossoms around Scandinavia.
If you'd like to skip the crowds and relax for a bit, we've got a suite of Travelers' Choice-winning stays—from Tenerife to Crete—that are great for soaking up the sun. Take a little breather...you deserve it.
Fun for the whole fam
Rounding up the crew for their first getaway of the year? We got you. From buzzing Prague markets to bunny hunts in London and fireworks in Florence, below are the top cities for the Easter holiday. Rome is an all-time fave, and it's easy to see why: bakeries around town will specially make chocolate eggs and dove-shaped cakes during this long weekend.
For some extra action, we found wonderlands loved by travellers like you. Tivoli reopens 31 March, PortAventura has an Easter Celebration in April, and the Warner Bros. Studio Tour kicks off a new Hogwarts feature in May. No matter your pick, the kiddos are going to remember this trip for a long time.
Top cities for the Easter break
Fresh eats & fine sips
Kiwis, nectarines, lemons—plenty of fruits are now in season. Savour the best of spring as you eat your way through storied markets and family-run farms, all without breaking a sweat. Sneak peek of the menu: Sicilian pizza, Irish cheese, port wine, and limoncello. Should you be craving for more, the best bites and drinks from Europe's famed cities will whet your appetite. Pull up a chair, it's time to dig in.
Great guides to dining well
Lesser-known gems
If you're keen on exploring somewhere new, check out our list of underrated destinations. They have all caught the eye of travellers in the past year. Spot whales in Madeira, explore Marrakech's riads, or cycle around the mountains in Majorca—these places in spring are something else.
On-the-up spots for spring